"We are determined to develop superior products because customer
satisfaction is our piority."​
This is the methodology that Suzuki brand believe for many generation which ultimately reflected on our
genalized product design. ​
For many years, Suzuki has been developing innovative and advance enginerring in all our products and services Our staff put the utmost effort into work process to ensure all finished products meet Suzuki's highest standards.​
"
SUZUKI

" Mission Statement

Develop products with superior value by focusing on the customer.


​ Establish a refreshing and innovative company through teamwork.


​ Strive for individual excellence through continuous improvement.

Suzuki Thailand
Suzuki Motor Thailand is confident that Thai customers need high-quality cars that are suitable for a variety of uses. With this idea in mind, Suzuki Motor Corporation, Japan, established Suzuki Motor (Thailand) Co, Ltd on August 01, 2011, and built the first production plant in Thailand at Rayong's Pluak Daeng district. ​
Suzuki Motor (Thailand) started assembling eco cars in 2012. Suzuki Swift is the first Suzuki eco-car model assembled here. Followed by Suzuki Celerio and Suzuki Ciaz and supply to both domestic and international market.​
Moreover, with our awareness of Thai customers' diverse demands, Suzuki Motor (Thailand) has the determination to present the finest quality products to consumers. Our product line-up suit for diverse lifestyles. Such as 7-seater car Suzuki Ertiga, Suzuki XL7 and compact truck, Suzuki Carry.​
Nowaday, Suzuki has showrooms and service centers nationwide that meet Suzuki's automotive standards with the goal of providing service by creating a customer's good experiences. The company also aims to provide customers the best possible satisfaction as customers are one of the Suzuki family. ​
Way of Suzuki
Over the past century, Suzuki has put into practice and placed great importance on, has been the development of high-quality products that inspire
trust among customers as well as services that ensure the maximum satisfaction. In the coming years, we will remain committed to further developing
to relentlessly provide an exciting driving experience.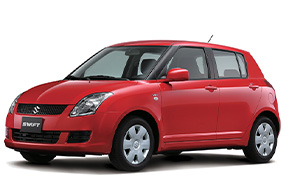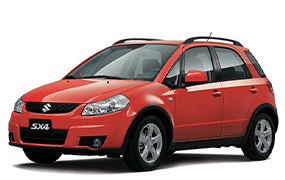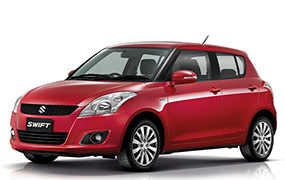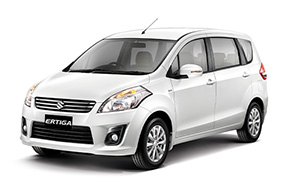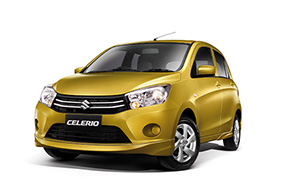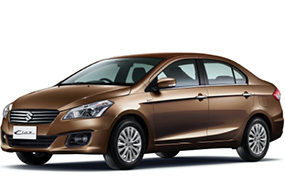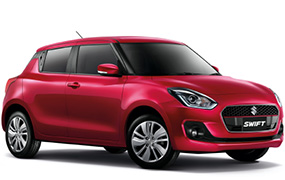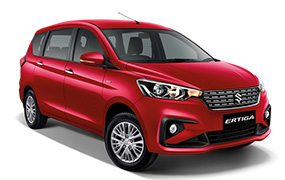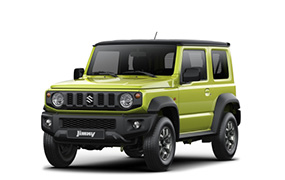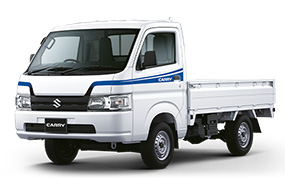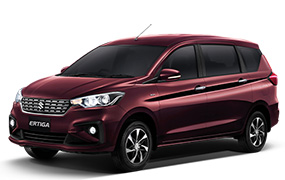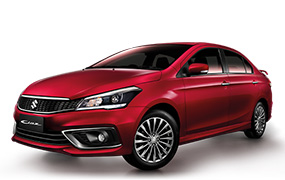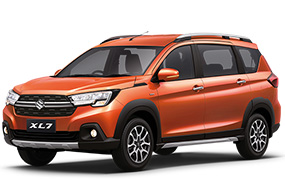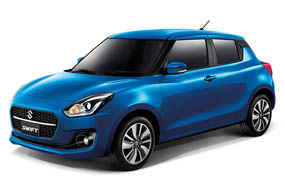 2009
All New Suzuki Swift
The popular subcompact vehicle first introduced in Thailand received a lot of good feedback from consumer.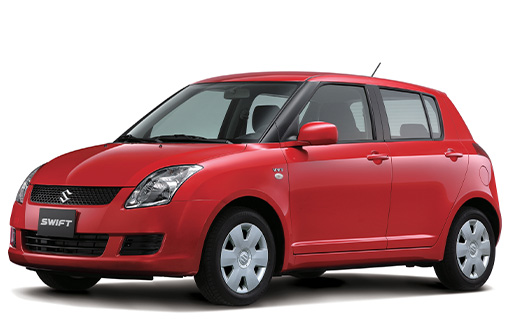 2010
All New Suzuki SX4
The innovated crossover that transcends all motoring classes to satisfy all lifestyle needs.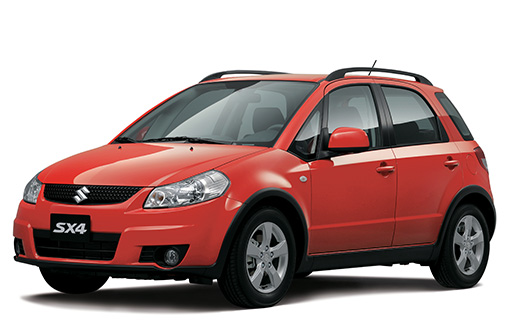 2012
All New Suzuki Swift
To continue the success of Suzuki Swift, Suzuki Swift has been redefined as the first "Eco Car" in Thailand.​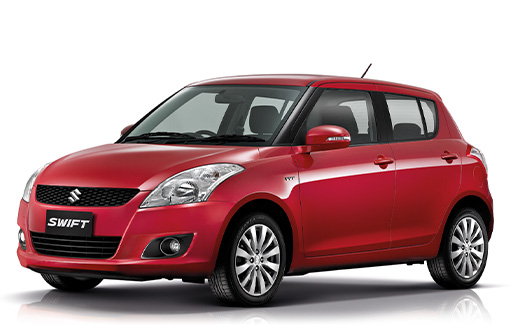 2013
All New Suzuki Ertiga
Suzuki Motor Thailand firstly introduces All New Suzuki Ertiga to Thailand to fulfill the needs of MPV, 7-seater, 3-Row vehicle.​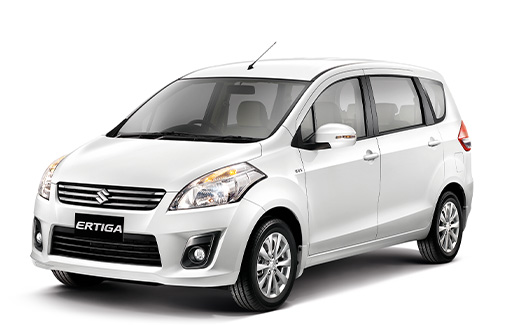 2014
All New Suzuki Celerio
With the positive feedbacks from Thailand's eco car market, Suzuki develops the Suzuki Celerio as the second-gen Eco Car with a 1-litre engine to consolidate the position as the leader of Thailand's eco car segment.​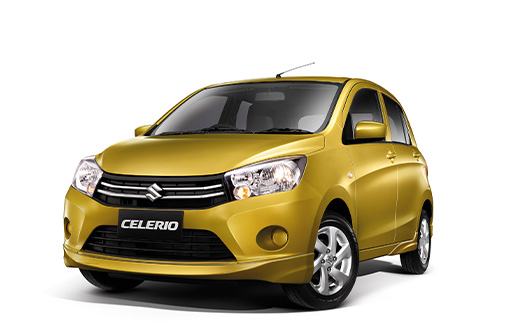 2015
All New Suzuki Ciaz
Suzuki Motor Thailand has introduced the third-gen Eco Car as a great value family sedan that delivers comfort with the elegant design. ​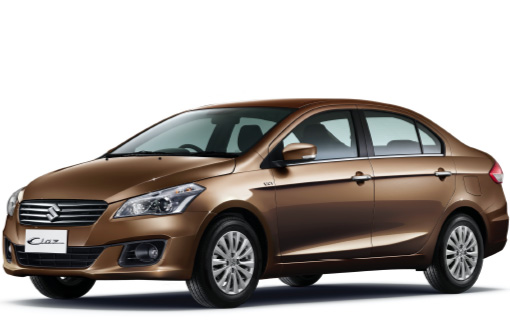 2018
All New Suzuki Swift
The third generation of All New SUZUKI Swift comes with a DUAL JET engine and a HEARTECT platform, developed technology for the better driving efficiency.​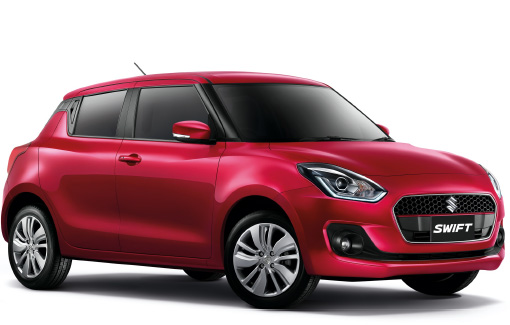 February ​
2019
All New Suzuki Ertiga
Unlock another side of your life with the new generation 7-seater, All New Suzuki Ertiga comes with a new developed HEARTECT platform, a privilege exclusive to SUZUKI. ​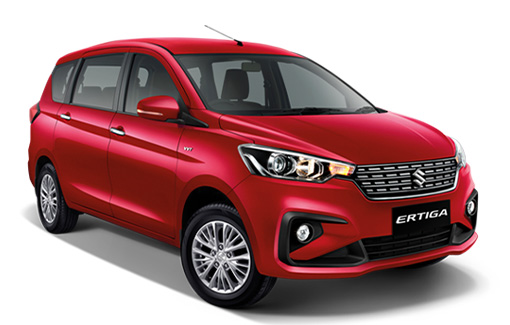 March 
2019
All New Suzuki Jimny
Suzuki Motor Thailand created a great phenomenon with the legendary compact off-road, All New Suzuki Jimny.​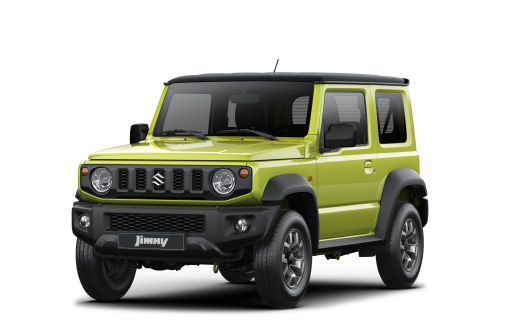 August ​
2019​
All New Suzuki Carry
Suzuki Motor Thailand has launched the All New Suzuki Carry, multi-purpose compact truck designed for SME and all business to be your favorite partner and carry on all your dream journeys. ​
March 
2020
New Suzuki Ertiga
"Spark up another level of your life" with the New Suzuki Ertiga that comes with Suzuki's special colors and a rear-view camera to make your driving more confidence. ​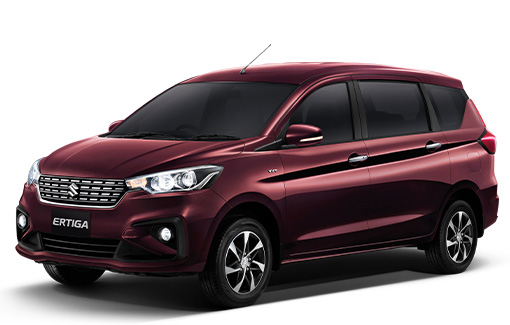 March ​
2020
New Suzuki Ciaz
The New Suzuki Ciaz gives a greater value with the upgraded features to highlight its concept. The vehicle has a new front grille design, LED projector headlamps and sporty body kits.​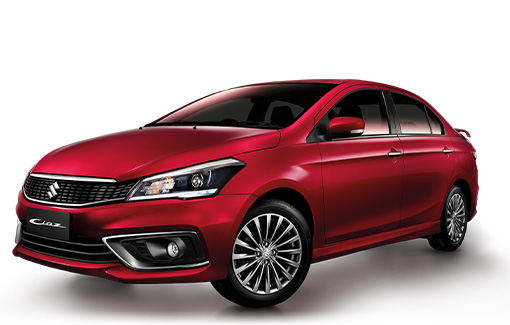 July 
2020
All New Suzuki XL7
First time in Thailand with the 7-seater Multi-Dynamic Crossover, All New Suzuki XL7, with its adventurous yet sporty looks. The vehicle meets all driving needs with its superior performance. ​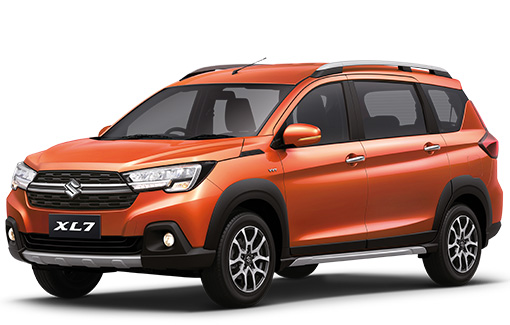 February
2021
New Suzuki Swift
POWER UP your excitement with the NEW SUZUKI SWIFT's unique sporty design which comes together with 8-inch display touch screen and Rear view camera to bring the maximum performance and safety for your best driving experience and confidence on any road.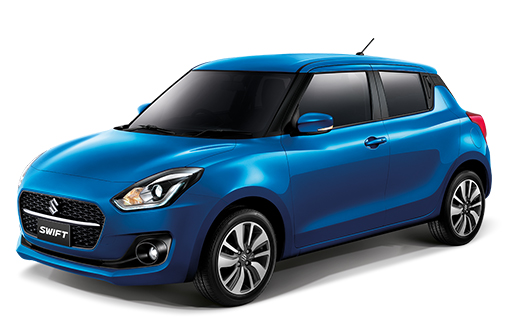 Environmental Policy
Suzuki Motor (Thailand) Co.,Ltd. has fully aware of the environment responsibility, we applied and cooperated with our
partners for the sustainablity and future development.
As we are one of the CSR company, Suzuki supports the ​
"Green Procurement." ​
It is our company policy to order environmental friendly product from partner
Suzuki CSR Guidelines for Suppliers​
Accompanied by the globalization of our business, our stakeholders such as suppliers in particular are becoming multinational and diversifying. As a result of this change in the business environment, companies like us are increasingly expected to fulfill social responsibilities considering culture and history in each country and region, not to mention complying with its laws and regulations.​
Responding to these social demands, this time we put together the basic concept and issues to address with our suppliers related to social responsibilities as
"CSR Guidelines for Suppliers."
We would like you to understand the main point of these guidelines and promote the activities to fulfill the corporate responsibilities with us.​