SUZUKI kicks off new project for the Thai society: 'SUZUKI CARRY TO YOUR HOME', Modifying the MPV pickup to help move Covid patients home
SUZUKI kicks off new project for the Thai society:
'SUZUKI CARRY TO YOUR HOME',
Modifying the MPV pickup to help move Covid patients home
10 August 2021 – Bangkok – Mr. Minoru Amano, President of Suzuki Motor (Thailand) Co.,Ltd. said, as the number of Covid-19 infections continues to sky rocket in Thailand, especially in Bangkok and adjacent provinces, hospitals in the affected provinces can no longer handle the high number of incoming patients efficiently. This added, has prompted a large number of Covid-19 patients with residence in another province to return to their hometowns for treatments in order to alleviate the burden on medical facilities in Bangkok and peripheral provinces. Again, this brought about another problem, as there is not enough vehicles to provide infected patients with the move, Mr. Amano stressed.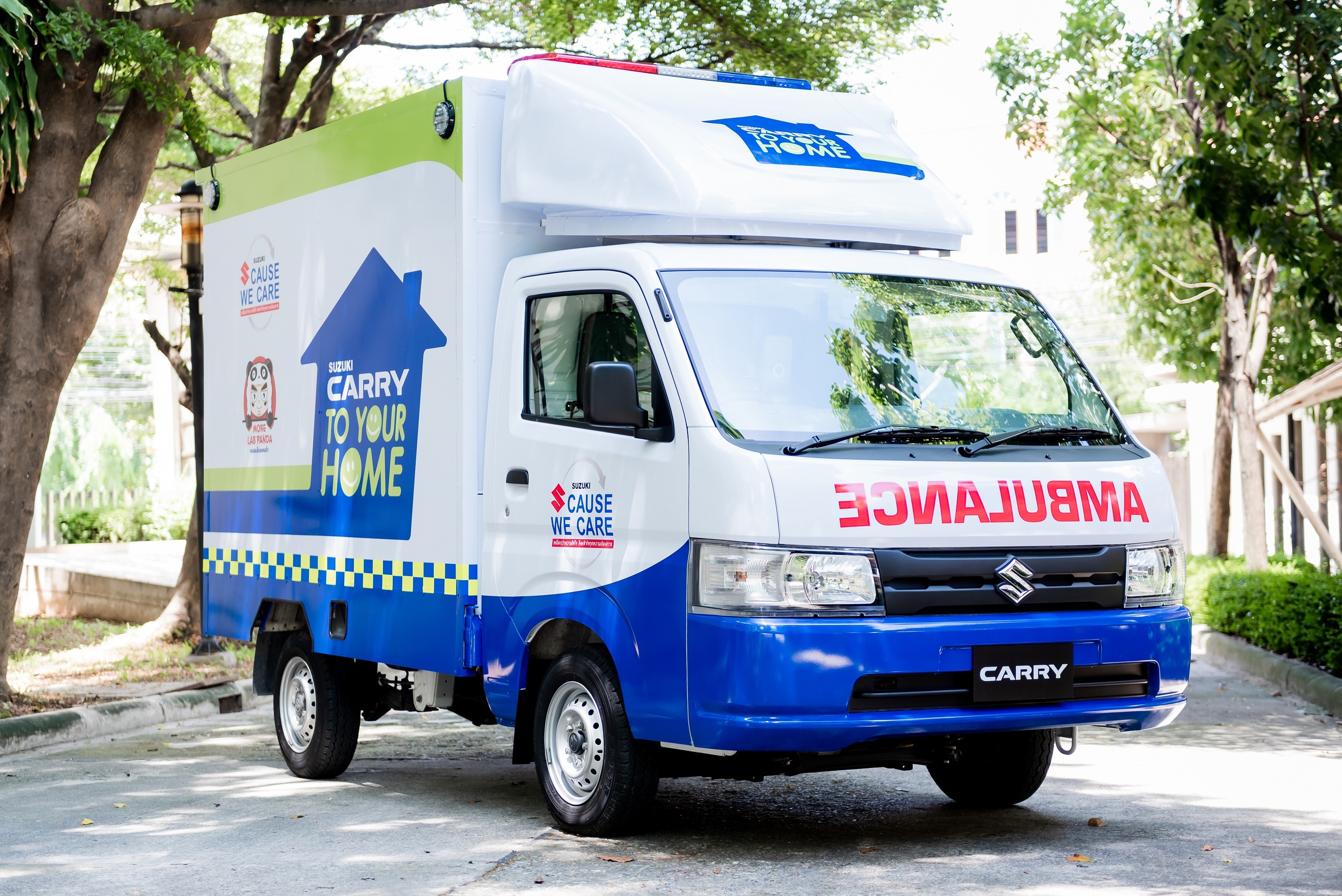 Suzuki saw the need and importance to act swiftly and so it has decided to explore the idea of turning the SUZUKI CARRY, the brand's well-known MPV pickup into a vehicle fit for moving Covid-19 patients back to their hometowns. The SUZUKI Carry to Your Home project was then brought to life, where Suzuki has been working with every relevant sector to design and develop Suzuki CARRY into a 'vehicle for negative pressure mobile beds', which will not only ensure the safety of the patients but health officials travelling with them as well.
Mr. Wallop Treererkngam, Executive Director for Sales and Marketing of Suzuki Motor (Thailand), also talked about this development, saying that the action underlined Suzuki CARRY's DNA in being a versatile MPV that could be adapted and modified to serve in any situation, even during crises. Presently, the model is not only famous for its 'food truck' image that has already captures the hearts of modern-day entrepreneurs, as Suzuki has worked with its allies to create the 'CARRY BIOSAFETY Mobile Unit'; a mobile Covid-19 testing unit providing nasal swabbing to the general public.
Mr. Wallop said he is happy and proud that Suzuki had worked with Dr. Lab Panda (Medical Technologist Pompom Dejhasadin), the KMITL FIGHT FOR COVID-19 Innovation Centre, the Research and Creative Design Center: RCDC, and KMITL's School of Architecture, Art, and Design to produce a vehicle perfect for transporting Covid-19 patients safely and comfortably throughout the whole journey home.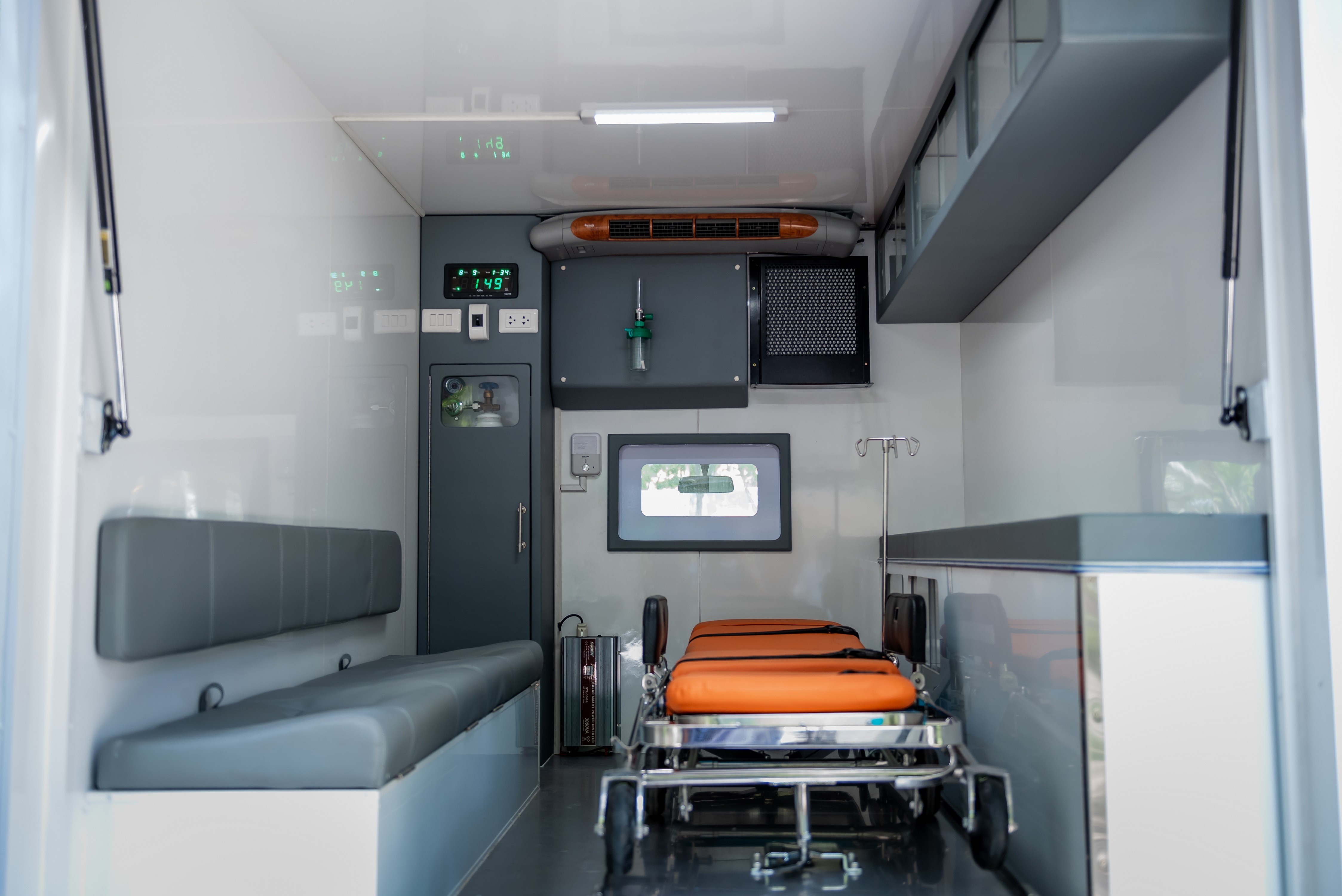 With SUZUKI CARRY's flatbed in the dimensions of 1,670 mm in width and 2,450 mm in height and weight capacity of up to 945 kg, it can be transformed into a small first aid room that can fit in between 4-6 patients per trip. The makeshift first aid room will be installed and equipped with medical equipment, HEPA filter system, pressure gauge, 1.5Q pipeline oxygen tanks, adjustable bed, 3 passenger seats, intercom, and backup generator to ensure adequate power for the entire ride. Furthermore, the mobile first aid unit will help prevent the virus from spreading, meaning the driver will also be safe along the way.
The official delivery of the modified automotive took place on 4 August 2021 at a community isolation center in Yannawa district. The ceremony was attended by Assistant Professor Dr. Antika Sawadsri, Dean of the School and Mr. Surachet Chaiuppala, Deputy Dean for Corporate Communication and IT Strategy as representatives of KMILT. Meanwhile, Mr. Wallop attended the event on behalf of Suzuki Motor (Thailand), along with Dr. Lab Panda.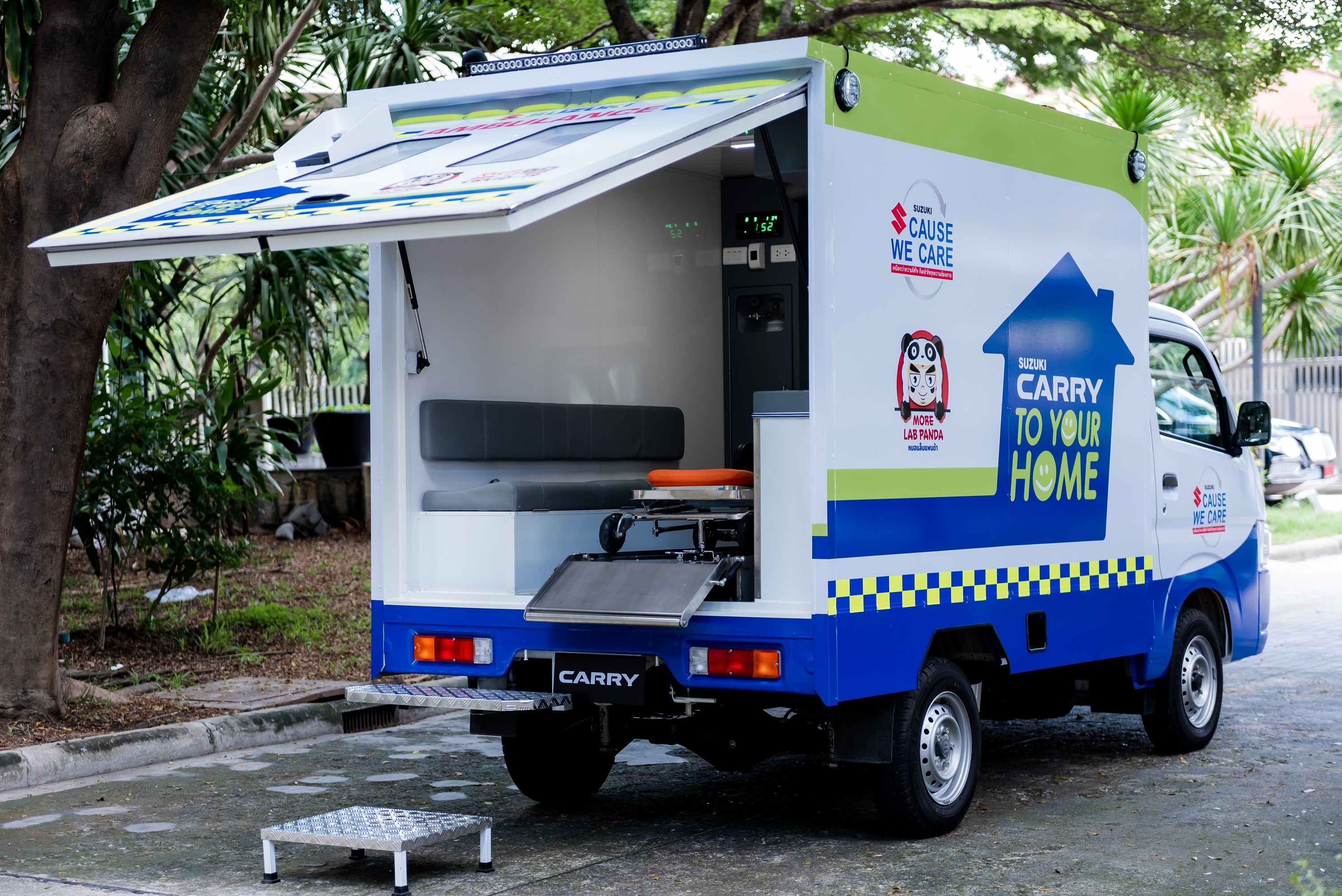 Mr. Wallop noted further that the "CARRY Your Dream: Perfect Partner Every Step of the Way" theme also clearly represents SUZUKI CARRY's DNA in that no matter what your dreams are and no matter the circumstances, SUZUKI CARRY is the perfect vehicle that will be with you every step of the way through every situation. Whether it is turned into a food truck, the "Suzuki Pun Suk" to create smiles everywhere it goes, or into a SUZUKI CARRY Biosafety Mobile Unit, 36 units altogether in fact, produced by various agencies, to provide mobile Covid-19 testing. Now, it has been morphed into the 'SUZUKI Carry to Your Home' vehicle, ready to provide assistance to those in need, the SUZUKI CARRY can be adapted into anything that you wish for it to be to cater to the need and desire of every Thai owner and driver. Finally, the latest development is also in line with the "SUZUKI Because We Care" project, which reflects Suzuki's determination to not only be a car manufacturer and seller, but its desire to lend a helping hand to the society whenever and wherever possible. Its strongest ambition is to see the brand progress alongside the community and Thai society sustainably, Mr. Wallop added.
For more information, please log onto:
www.facebook.com/officialsuzukimotorthailand
Or call SUZUKI Cause We Care, toll free at 1800-600-900

Other News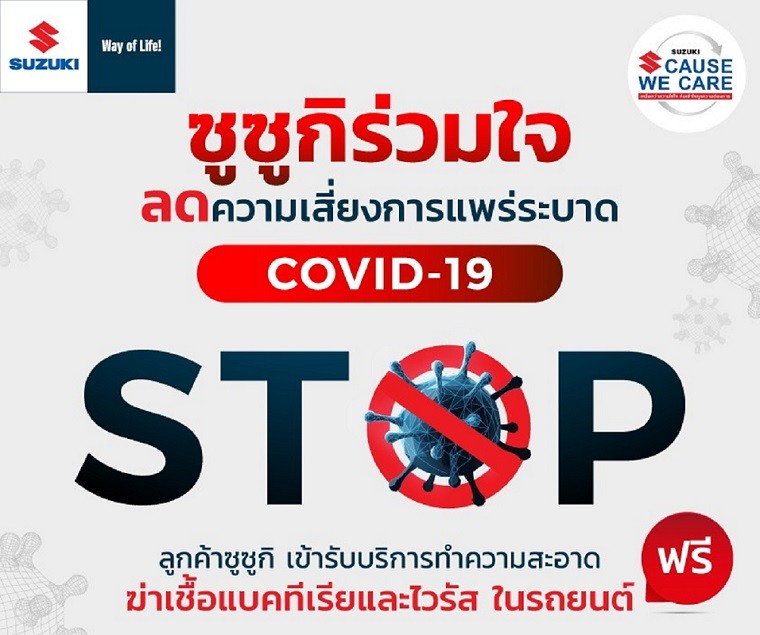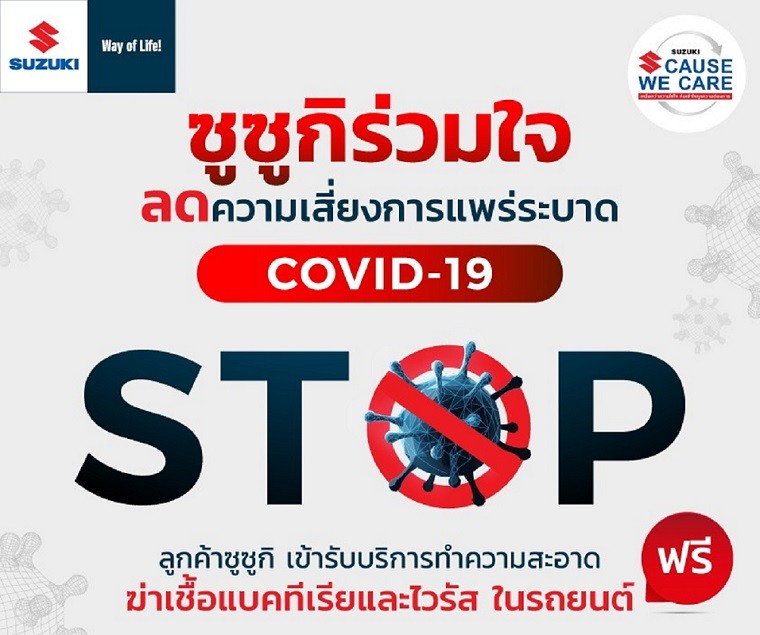 "ซูซูกิ" ร่วมใจต้านภัยโควิด-19 ผสานผู้จำหน่ายทั่วประเทศเชิญชวนลูกค้า นำรถเข้ารับบริการทำความสะอาดฆ่าเชื้อโรคโดยไม่มีค่าใช้จ่าย ป้องกันและลดความเสี่ยงการแพร่ระบาดโรคติดเชื้อไวรัสโคโรนา 2019
Read more