Suzuki set to reach its eco car sales of 200k, Cements the confidence among Thai customers with The "SUZUKI DEAL D DAY: Unlocking all conditions and Buy now pay next year (90-day drive free)"
Suzuki set to reach its eco car sales of 200k,
Cements the confidence among Thai customers with
The "SUZUKI DEAL D DAY: Unlocking all conditions and Buy now pay next year (90-day drive free)" special campaign;
Eco car installments beginning at 1,999 baht,
Option of 0% interest rates for 72 months,
Or 0% down payment with special interest rates,
And 3,000 baht gasoline cash card on top!

4 October 2021 – Mr. Minoru Amano, President of Suzuki Motor (Thailand) Co.,Ltd. revealed that Thailand's fight against the Covid-19 pandemic has impacted everyone equally, whether it is the daily life of the people or the economy, which the latter has been severely staggering. This, however, has led the general public to adapt to the new normal way of life, where businesses must also adjust themselves to handle the crisis.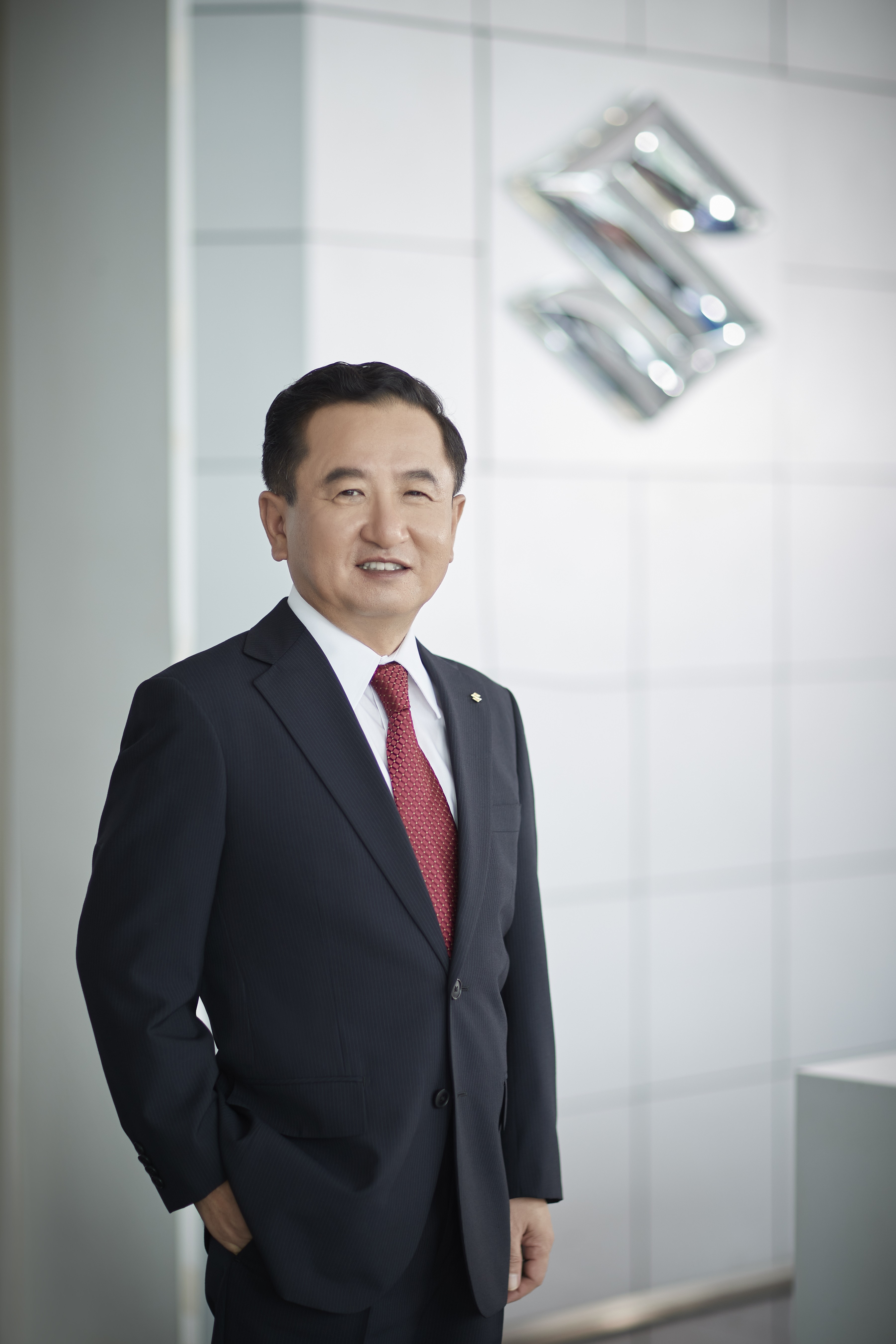 Suzuki is among the many businesses trying to acclimatize to the change, where sales plans and Suzuki staff team have been further developed to better access online channels in order to cater to the behaviors of customers more accurately and with more precision. Meanwhile, the services sector has also been enhanced, as Suzuki heads into the direction to create more joint cooperation with its dealerships with the aim to truly provide invaluable services to every customer. In its latest move, Suzuki will be expanding its dealerships to cover the whole country under the concept of "SUZUKI Cause We Care – More than care is the understanding of every need" project.
Nonetheless, the Covid-19 crisis is showing signs of improvement, as the number of infections has decreased, while the number of vaccinations has increased, prompting both the public and private sectors to be ready to kick off their businesses once again. This in turn, is a signal of revival for the economy in the last quarter of 2021, meaning the automotive market will become even more competitive by year's end.
Apart from already jumping into the end of the year competition, both in services and sales, where Suzuki has already moved ahead with the introduction of the specially accessorized edition of SUZUKI SWIFT GL PLUS - Arousing Speed, Plus-style to the Max, targeting to hit the hearts of drivers at a new level. Suzuki is preparing to organize the SUZUKI DEAL D DAY during the fourth quarter, to achieve its set goal of selling 200,000 units of its eco vehicles across all models in Thailand since it began its business here in 2012.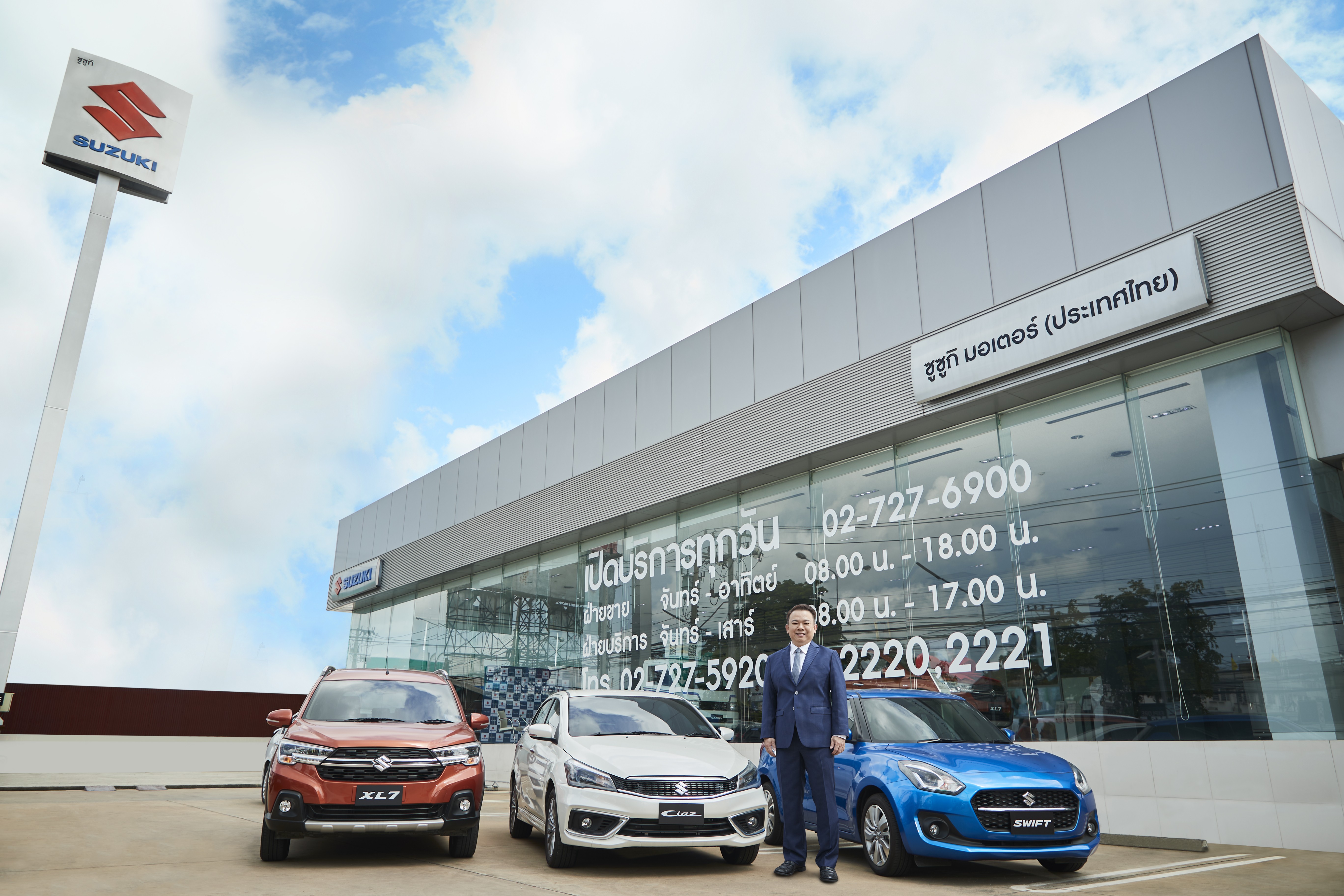 Mr. Wallop Treererkngam, Executive Director for Sales and Marketing of Suzuki Motor (Thailand), noted that Suzuki could not have been prouder to have the trust of the Thai customers, leading its total sales of eco cars to reach as high as 196,266 units since Suzuki began the production in 2012. The plan is then to offer discounts and offers to push sales to 200,000 units by presenting every customer with the best deals and even more precise services for specific target groups.
The "SUZUKI DEAL D DAY: Unlocking all conditions and Buy now pay next year" special campaign has been set up to express Suzuki's gratitude for every customer in their confidence in Suzuki, where the offers will surely help first time car owners to make a decision easier and stress free.
The offers for the campaign include:
• A special conditional offers of 90-day free driving or buy now and pay later
• Extra offer of 3,000 baht gasoline cash card on top of offers and discounts presented by dealerships (selected models only)
• Highest discount of 50,000 baht on car accessories (selected models only)
• 0% interest rates for 72 months (selected models only)
• Installments for eco cars beginning at 1,999 baht per month
• Free first-class insurance
The above offers will be available to all customers who have reserved or are set to receive their selected vehicles from 1 October – 30 November 2021. Terms and conditions apply. For more information at any Suzuki dealership nationwide.
Mr. Wallop further added that the automotive market is now looking brighter as the end of the year is approaching. Suzuki is expecting the overall sales to reach 30,000 units within year's end, as it believes that every make and model created by Suzuki will be able to cater to the needs and hearts of various groups of customers. Suzuki is committed to continuously enhance and develop both its products and services, combining with the strength of the dealerships, Suzuki is set to develop non-stop and will continue to walk alongside all customers strongly. Suzuki is also equipped with various financial alliances which would be offering exclusive leasing to Suzuki customers, particularly to those with an occupation that is directly affected by the ongoing outbreak to ensure that they would be able to own a car with ease. These financial institutions include Kiatnakin Plc., Kasikorn Leasing Co.,Ltd., Thanachart Plc., and TISCO Plc.
Nevertheless, Suzuki wants all of its consumers to be able to access high quality products, as well as before and after sales services, so it is not only focusing on generating sales but wants to assure that Suzuki is a brand that all can trust in that will continue to stay with the Thai people well into the future.
Suzuki is determined to give back to the Thai society so that everyone can emerge from this crisis together via the "SUZUKI Cause We Care – More than care is the understanding of every need" project. So far, Suzuki has collaborated with various individuals and agencies, such as Dr. Lab Panda, KMITL FIGHT FOR COVID-19 Innovation Centre, Research and Creative Design Center – RCDC, and the School of Architecture, Art, and Design at King Mongkut's Institute of Technology Ladkrabang (KMITL) in modifying the SUZUKI CARRY into a Biosafety Mobile Unit to provide an offensive mobile testing for Covid-19 in communities at risk. The team also cooperated on the SUZUKI Carry to Your Home campaign, where the Suzuki Carry has been turned into a vehicle for negative pressure mobile beds to provide convenience and safety to both the patients and medical personnel on board while travelling back to their hometowns.
Mr. Wallop stressed that Suzuki will continue to provide assistance to the Thai society during such crisis in accordance to the "SUZUKI Cause We Care" project; emphasizing that Suzuki wants to communicate to all Thai consumers that it is not just an auto maker but has the desires to be of help to the society while developing its businesses in time with the Thai people sustainably.
On top of it all, Suzuki realizes the importance of the hygiene and safety of customers and to ensure the highest level of satisfaction among everyone, Suzuki has increased the health safety measures for the after sales services by sanitizing the vehicle before giving it back to the driver. Meanwhile, those in the waiting areas can rest assured that they will be safe, as each person will get their temperature checked and alcohol gel is provided throughout the area. Social distancing is also arranged at the counters, whereas every automobile in the showroom and test-drive vehicles are all sanitized with disinfectant, certified to not harm any equipment or people on board, before they are handed to the customer. All customers can access all the above mentioned services by contacting the nearest Suzuki showroom for an appointment.
For more information, please log on to:
www.facebook.com/officialsuzukimotorthailand
SUZUKI Cause We Care: 1800-600-900